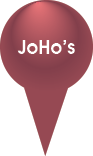 Why use summaries?
You can make your own or use one of the summaries written by others. A common method is to use an existing summary and add parts that you think are important or missing.
Groningen Bachelor's degree programme in International Business
The Groningen Bachelor's degree programme in Economics & Business Economics will learn you how business experts and policy makers attempt to stimulate both corporate and economic activity. From Bachelor 2 you can either specialise in Business Economics, Economics or International Economics and Business.
Summaries & Study Notes
Which summaries and study notes are available?
Summaries, BulletPoints & Practice Materials
Here you can find a selection of the available materials. Please see the bookbundle below for more information.
Book summary Microeconomics - Goolsbee
BulletPoint summary Microeconomics - Goolsbee
Book summary Global Business - Peng
Book summary Essential Mathematics for Economic Analysis - Sydsaeter & Hammond
Book summary The Practice of Statistics for Business and Economics - Moore
Book summary Financial Accounting - Powers and Needles
BulletPoint summary Financial Accounting - Powers and Needles
Practice questions Financial Accounting - Powers and Needles
Book summary Macroeconomics, A European Perspective - Blanchard
Lecture Notes
Lecture Notes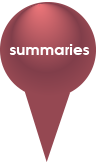 Need another summary for your (Business) Economics study? Create a 'Request for Knowledge' on the JoHo WorldSupporter platform

Microeconomics - Goolsbee - 1st (international) edition
Global Business - Peng - 2nd edition
Essential Mathematics for Economic Analysis - Sydsaeter & Hammond - 4th edition
The Practice of Statistics for Business and Economics - Moore - 3rd edition
Financial Accounting - Powers and Needles - 11th edition
Macroeconomics, A European Perspective - Blanchard - 2nd edition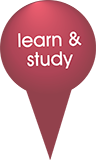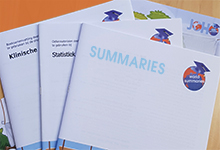 Content: Contains summaries corresponding to all 16 chapters of the 2nd edition of Verbeke's International Business Strategy
Availability: This printed summary are available at JoHo support center Groningen
Opening hours - Groningen
Monday, Tuesday, Thursday & Friday: 10.00 - 14.00
Wednesday, Saturday & Sunday closed
Extra openingshours during terms (check here)
Map & Address - Groningen
Oude Kijk in 't Jatstraat 30, 9712 EK Groningen
Insurances - Groningen
Travel Insurance information
Travel Insurances for international students
Shop & Travel - Groningen
 JoHo Groningen has 70 m2 JoHo World Activity & Travel Thrift store
Activities Abroad - Groningen
Work, intern & volunteer abroad
JoHo Specials: courses Teaching English as a Foreign Languange, Internships in the Philipinnes & Slum tours in the Philipinnes
Summaries & Study help - Groningen