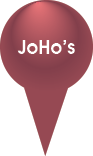 Why use summaries?
You can make your own or use one of the summaries written by others. A common method is to use an existing summary and add parts that you think are important or missing.
Groningen Bachelor's degree programme in International Business
The Groningen Bachelor's degree programme in International Business prepares you for a management position in an international environment.
This study combines courses in Business Management with courses in Sociology, Economics and Law.
Need another summary for your International business study? Create a 'Request for Knowledge' on the JoHo WorldSupporter platform

International Business Strategy by Verbeke - 2nd edition
Business History by Amatori - 2011 edition
International Economics and Business Nations and Firms in the Global Economy by Beugelsdijk - 2nd edition
International Economics van Pugel
Business Ethics: Managing corporate citizenship and sustainability in the age of globalization - Crane & Matten - 3rd edition 
Operations and supply chain management, the core by Jacobs & Chase - 3rd edition
Global Marketing: A Decision-Oriented Approach van Hollensen - 6th edition
Principles of Marketing by Kotler & Armstrong - 16th edition 
Cross-Cultural Management. Essential Concepts by Thomas - 3th edition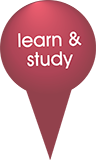 Merk: Stabilo
Kleur: Geel
Aantal: 1 stuk
Omschrijving: Eigenlijk onmisbaar voor je aantekeningen en samenvattingen. De Stabilo original marker kan 4 uur zonder dop zonder uit te drogen.
Alternatieven: Markeerstiften zijn in verschillende soorten en kleuren beschikbaar in de JoHo support centers!
Beschikbaarheid:
Dit product is online bestelbaar + af te halen in de JoHo winkels in Den Haag, Leiden, Utrecht en Amsterdam
Opening hours - Groningen
Monday, Tuesday, Thursday & Friday: 10.00 - 14.00
Wednesday, Saturday & Sunday closed
Extra openingshours during terms (check here)
Map & Address - Groningen
Oude Kijk in 't Jatstraat 30, 9712 EK Groningen
Insurances - Groningen
Travel Insurance information
Travel Insurances for international students
Shop & Travel - Groningen
 JoHo Groningen has 70 m2 JoHo World Activity & Travel Thrift store
Activities Abroad - Groningen
Work, intern & volunteer abroad
JoHo Specials: courses Teaching English as a Foreign Languange, Internships in the Philipinnes & Slum tours in the Philipinnes
Summaries & Study help - Groningen