Procedure
1- Choose first if you like a PUBLIC GROUP Tour or a PRIVATE GROUP Tour.
2 - Check the Available and Blocked Tour Dates. Note: Bookings are maximum 3 months ahead. Bookings can only be done, at least 3 days before the Actual Date of the Tour.
3 - Fill in the Personal Data on the Reservation Form.
4 - Fill in the Number of Attendees & their Name(s).
5 - Answer the Service Questions.
6 - Pick the Tour(s) of your Choice.
7 - Pick the Available Date(s).
8 - Repeat your Choices.
9 - Proceed to Payment (or use your JoHo membership for Complimentary Tours).
10 - Receive Two Confirmation Emails (Confirmation of Reservation and Confirmation of Payment).
11 - Your Reservation is Valid.
12 - Within Three days, you will receive an Email with the Tour Details, Meeting Point(s) and Phonenumbers of our Tourleaders (in case of emergency).
What is the difference between the Public Group Tour and the Private Group Tour?
Public Group Tours
Public Group Tours allow other people to join the Tour. Participants pay the price of the Tour per person.

Public Group Tours start on the regular schedule given by Bookings and cannot be changed.

Waiting time for Participants of a Public Group Tour is only up to 15 minutes past meeting time before tourleader starts the tour.

Please also note that joining a Public Group Tour means that the itinerary is fixed.
Private Group Tours
A Private Group Tour means you lock the Tour to you and your Group only.

The Price is also set regardless of the Amount of people joining.

A Private Group Tour shows more flexibility concerning the start time or the Itinerary, according to your preferences.

Please note that the no camera policy (during the Slum Tour and Cemetery Tour) is still implemented in Private Group Tours.
Make a Reservation & Booking
Private Group Tour & Family Tour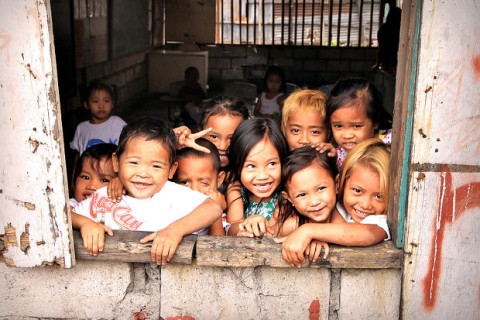 PRIVATE GROUP TOUR: A Private Group Tour means an exclusive Tour, you lock the Tour to you and your group only. The price is also set regardless of the amount of people joining (6 maximum). For Public Group Tours (tours with other people attending , max 6-8). check here.
CHECK DATA: Please check the Blocked Data before you start your Reservation.
Last but no least....
After you have submitted this Form you will be able to make the Reservation complete by continuing to the Payment Form.
Have a great trip!
Available & Blocked Tour Dates
Check the Tour Schedule
Check here the Day/Hour/Tour Availability

Reservations can be made maximum 3 months ahead
Monday
Tuesday
Wednesday
Thursday
Friday
Saturday
02:00 PM Family Tour
Sunday
08:00 AM Bicycle Tour

02:00 PM Family Tour 
Check the Blocked Dates (No Availability)
Available & Blocked Tour Dates
This are ALL Fully Booked Tours (No Availability)
The Tours are WITHOUT Reservation Options

Please take note you can ONLY book your tours 3 months ahead

Bicycle Tour is currently unavailable
JANUARY
January 6 - Afternoon tours UNAVAILABLE
January 8 and January 9 - All Market and Family Tours are UNAVAILABLE due to the Black Nazarene procession
January 9 Slum Tour UNAVAILABLE due to the Black Nazarene procession
January 17 - All tours UNAVAILABLE
January 31 - All tours UNAVAILABLE
 
FEBRUARY
February 14 - All tours UNAVAILABLE
February 28 - All tours UNAVAILABLE
 
MARCH
March 14 - All tours UNAVAILABLE
March 28 - All tours UNAVAILABLE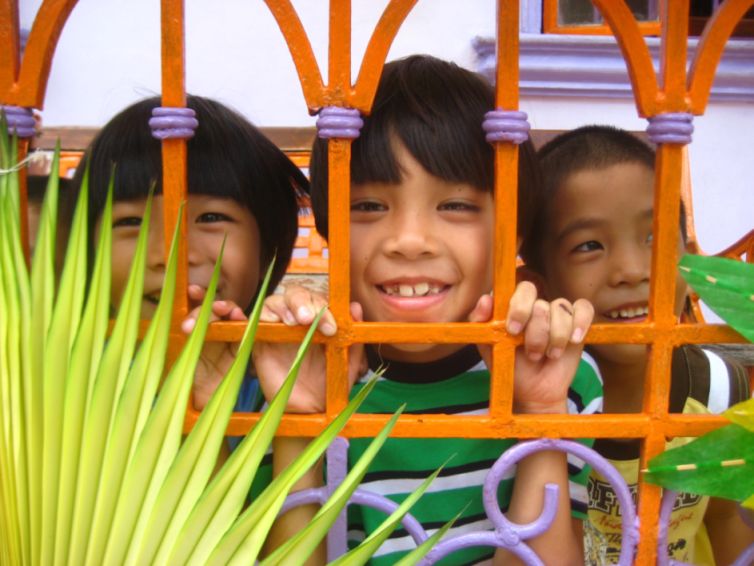 Smokey Family Tour
This Tour is perfect for Families with children who would like to know more about the city and their residents. You have your own tourleader, who is familiar in the area. Children are able to ask all kinds of questions about the Philippines. You will walk through the Market area of Old Manila to get a taste of a true Filipino culture. All kinds of merchandise from local medicinal herbs, birds, flowers, candles, statues, clothing, fruit to digital gadgets can be found here. The Quiapo Church area is the place to take a peek at the daily life of every Filipino. Light a candle for your loved ones, like filipinos do. This Tour will give visitors a glimpse of a vibrant part of the Manila's streets. 
Highlights
Quiapo Market: Get to try the various well known local fruits like Ripe Mange, Green Mango, Jackfruit and Lansones. Also try other locally made Filipino rice cakes named "suman" and "sapin-sapin".
Quiapo Church: Visit Quiapo Church, home of the Black Nazarene and surroundings of the church, the vibrant and busy streets of Manila, where you can experience the Filipino love for superstition.
Lacson Plaza: This monument is a tribute to Arsenio Lacson, the most popular city mayor.
What you need to know
AVAILABILITY: Check Schedule.
DURATION: 1-2 Hours.
MEETING POINT: McDonald's in Good Earth Plaza, UNDERNEATH the LRT- I Carriedo Station.
NOTES: Please share your wishes with our tour leaders, so all of you will maximize the fun and enjoyment.
PRICE: Php 4,850 per group of 2 adults and 4 children. Payment needs to be made before the start of the tour.
MAX: 6 people. There is no minimum group size.
INCLUSIONS: Food tasting during the tour, drinks excluded.
AMENITIES: There are paid toilets in the surrounding area.
CAMERA POLICY: You can take photos during this tour.
DISCLAIMER: Please be advised that Quiapo market can become – depending on the hour - rather hot, busy, noisy, dusty and will have unfamilar scents (some of it pleasant and some unpleasant), just like a lot of huge local markets elsewhere. What one person feels comfortable with can and might feel uncomfortable to another. To get the most out of this experience, do try to put your own standards aside when booking a Tour. Please contact us for more information should you have any further queries. We strongly discourage the use of strollers/prams for practical reasons.