Economics for IB
Online JoHo's
JoHo.org
Worldsupporter.org
Print JoHo's
International Marketing for IB
Advice & Summaries
 Both the Online and the Print book summary contain all chapters of the book. Chapter 4, 6, 13 and 17 are not mandatory reading material.
Online JoHo's
JoHo.org
Worldsupporter.org
Print JoHo's
Need another summary for your International business study? Create a 'Request for Knowledge' on the JoHo WorldSupporter platform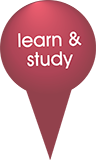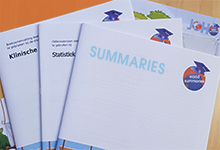 Contents: The summary of Principles of Microeconomics: European Edition by McDowell, Bernanke et al. describes the main topics of microeconomics in 15 chapters. Amongst others, the following topics are treated: the relations between markets, specialisation and economic efficiency, Adam Smith's invisible hand theory, the economics of information, and the credit crunch and economic depression.
Form: printed, roughly 45 pages
Language: English
Kortingsgroep:
Discount for JoHo members from 20%
Mondays, Tuesdays, Thursdays & Fridays: 10.00 - 14.00
Wednesdays, Saturdays & Sundays closed
Extra openingshours during terms (check here)
Map & Address - Groningen
Oude Kijk in 't Jatstraat 30, 9712 EK Groningen
Insurances - Groningen
Shop & Travel - Groningen
Activities Abroad - Groningen
Summaries & Study help - Groningen