JoHo on Curaçao
The Dutch Antilles
 Curaçao 
Coming to - Staying in - Leaving  
JoHo Membership
JoHo Membership & Services

Members of JoHo make it possible that JoHo can successfully support international projects in terms of development aid, knowledge exchange and talent development. Read more about JoHo World Supporter Projects
Members of JoHo can make use of worldwide discounts and the practical JoHo choice aid
Travel & Backpack

Tours & Training Desk 
The Tours & Training Desk offers information & booking facilities for fair tours & courses on talent development and local culture.
The aim is to contribute, share knowledge, experiences and skills &  to stimulate mutual understanding in the world.
Read more about
Help & Inspire
Volunteering

The Children's Museum
The place to be if you want to help local children to develop skills that will improve their chances in the Curaçao community
Learn & Study

Internships

Training
Training volunteers & interns
Language Courses
 Language Courses papiamento?  visit the JoHo support center on the island
Summaries
JoHo World Summaries provides students in developing countries in Africa, South-America and Asia with an extensive overview of online course material and summaries within a large number of disciplines. As a network organization, World Summary Bank connects suppliers in Western countries with users in developing countries via an online platform. Suppliers and developers of content contribute on a voluntary basis. By offering free or cheap educational material, World Summary Bank believes that (higher) education can become increasingly accessible to everyone.
Summaries contain bulletpoints with the most important parts of a book. This enables students to get a deeper understanding of the texts that they have to read and alumni to refresh their knowledge.
By providing free or cheap online access to summaries worldwide, JoHo World Summaries stimulates more people to study, graduate and be able to find a job. This contributes to the international development of talents and skills.
JoHo World Summaries works with study-assistants and authors. Study-assistants are students that support JoHo World Summaries by finding out about which summaries students/alumni would like to read. Authors and editors are students or alumni that are further in their studies, write summaries and take care of the quality and language of the summaries.
 Work & Job Hunting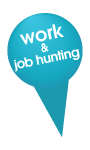 Career Courses
Are you planning to Teach English as a Foreign Language? Or are you looking for a new challenge?
JoHo offers quality TEFL courses for everyone who wants to gain teaching skills in English!
 Why take a (online!!) TEFL course?
Be well prepared when taking on a paid or unpaid TEFL job abroad.
Increase your chances of finding a job abroad with an internationally recognized TEFL certificate.
Get the confidence to step into your first classroom as a teacher by doing a comprehensive TEFL course.
Boost your earning potential by completing the industry standard of 120 hours of TEFL training or more.
Take your TEFL course with an internationally recognized and accredited provider.
Emigrate & Immigrate
Emigration & Immigration desk

The JoHo Emigration Desk offers support for those that want to emigrate or temperory move to Curaçao. Expats and emigrants can ask advice about arranging their stay on the island.
Insurances
Volunteering
.Kids Holidayplan!
Organizing activities for local kids
Required: some experience with working with kids
Nature Curaçao
Volunteering in one of Curaçao's nature reserves
Required: good physical health
Rehabilitation centre
Volunteering in a youth rehab centre
Required: some relevant experience
Ask for more options: info@joho.org
Internships & Work Experience
Diving School
Activities: Management support - Promotions & Marketing
Required: outgoing personality
Pro's: free diving course
Eventmanagement
Activities: Organizing evens - Promotions & Marketing
Required: creative & initiating personality
Pro's: lots of fun
Ask for more options: info@joho.org
Gap Year
Combine a Gap Year with a 3 month study and career program on Curaçao
 
A Gap Year on Curaçao is a good choice for young people, who after graduating high school, find it difficult to make a study choice and want to improve their language skills, wish to discover the world or just want to enjoy.
In this program you work on your personal development, get to know another culture, learn a language and get an insight in the customs and traditions of the country. Attention is also paid to the decision making process regarding the right study choice. The Gap Year program takes 3 months and consists of:
Ticket

Accommodation

Transport (during course days from and to accommodation)

Language course Spanish: 3 hours per day during 4 weeks (total: 60 hours)

Study choice tests, this in order to choose the right education

Coaching with living on yourself

Basic cooking course; ingredients, nutritional value, basic recipes, tips and tricks

Diving course: 4 days, open water, including diving certificate

Voluntary work; this can be in the zoo, childcare, the foundation for sustainable

nature conservation or the animal shelter

Guidance and 24/7 access to helpdesk
Throughout the Gap Year (program) there will be plenty variety between serious business and relaxation. This can be voluntary work, making study (choice) tests and touring the island, getting your diving certificate, following the cooking course and socializing with other participants.
Ask for more options: info@joho.org
Prices for internships & volunteering: from 450 euro (2-8 weeks or longer )
Information: info@joho.org
Curaçao
Why to come?
Curaçao is part of the Dutch Antilles in the Caribbean area which also consists of islands like Aruba and Bonaire.
Curaçao is a small island of just 10 miles across, compromising 150.000 inhabitants.
Curaçao has a rich history, albeit not a very positive one. The slave trade which was active until just a century ago, left behind many historical and cultural sights such as plantations and a cultural rich capital called Willemstad. Because of Curacao's colonial history it is culturally and demographically very diverse, boasting some typical Dutch cultural elements as well. Curaçao has a very constant climate, with temperatures of around 27 degrees the whole year round.
The island has one of the world's most beautiful beaches with pearly white sand and crystal clear water. You can go snorkelling and bask in the sun with a tropical cocktail next to you and some lounge music on the background. For the active visitor the island is a water sport paradise. In addition to beach and water activities there is lots of leisure to be found on land as well.
JoHighlights
Snorkeling and diving: Curaçao's maritime world possesses a great biodiversity, with stunning coral reefs to explore. It is one of the most popular locations for diving in the Caribbean. You can also dive and swim with wild dolphins and other sea creatures.
Night life: Curaçao boasts an outstanding night life. Inhabitants of Curaçao love to dance and party.
In the evening everything comes to life! There are beach parties on a regular basis . But there are also enough bars and clubs to go wild on the newest tunes or for trying out some salsa.
Carnaval: This huge event is something the people of Curaçao look forward to for the whole year. Streets are filled with vibrant colours and exotic music. This is definitely a must-see!
JoHotspots
Willemstad: The capital of Curaçao has a lot to offer. Take a walk at the floating market at the shore, eat typically Antilles food at Marshe Bieu and admire the colourful houses at Handelskade. The centre has a rich history and a lot of activities. In the centre you can find museums, stores, restaurants and a lot of possibilities to go out.
Mambo-beach: This is probably one of the most popular beaches. As such it's pretty busy but also very well facilitated with cocktail bars, live music and an open air cinema.
Klein Curaçao: A distance of 25 km south-east from the island of Curacao you can find an even smaller island, Klein Curaçao. It's a very peaceful island where you can enjoy the most beautiful white beaches and stunning coral reefs.
Christoffelpark: For the adventurous types there are a lot of active opportunities at this park which includes a mountain you can explore by car, quad, mountain bike, horse or by foot.
JoHorribles
Mosquitoes love Curacao's climate too. So don't forget to pack your insect repellent!
When to go?
Curaçao has a tropical climate with minimal rainfall. It's very sunny with a cooling breeze coming from the north-east. The perfect climate.
The average temperature is about 27 degrees the whole year round.
Nights are cooler by an average of 5 degrees.
Most rainfall will be between October and January.
During this period there is a chance of incidental heavy rainfall or tropical storms, but this is a rare occurrence.
Best travelling period
There isn't really a best travelling period. Generally, there is less rainfall between February and September when compared to other months.
Worst travelling period
Curaçao doesn't have a worst travelling period. On average there is more rainfall between October and January, when compared to other months.
Hours of sun
Curaçao has a average of 8 to 9 hours of sun per day.
Sea temperature
The sea has an average temperature of 27 degrees. This is almost the same as the air temperature.
Do you need visa or permits?
When you're staying fewer than 90 days as a visitor or tourist and you have a Dutch nationality you don't need a visa.
If you're staying over 90 days as a visitor or tourist you should apply for a Caribbean visa. This visa expires within six months.
Work permit (also for interns and volunteers)
For temporary work or internships at Curaçao you will need a (temporarily) work permit. Before requesting this permit you're not allowed to work. Once the application is filed, you are allowed to work, pending the decision of the embassy.
Requirements for a work permit:
a valid passport
a return ticket or a ticket to another country
enough financial resources for the stay
55 Euros for the application . Be aware that costs for modification are 45 Euros.
If you're going to Curaçao for an internship you will need these additional documents:
copy of your birth certificate
certificate of good conduct
internship agreement certification from your university the internship is a required part of your studies
How to stay healthy?
Besides dengue there aren't any risks to catch tropical diseases at Curaçao, so vaccination isn't necessary. You might need some insect repellent because Curaçao isn't short of mosquitoes! This is particularly true during the rainy season. The water supply is of good quality and covers the criteria of the World Health Organization. The water supply consists of distilled seawater.
Vaccinations
You will only need a vaccination when you've visited a yellow fever area.
Other
There is dengue in Curaçao
How to stay safe

?
You can compare the safety of Curaçao with that of a Spanish city.
Watch out for pick pockets and other petty crime.
Don't show off your expensive jewellery and don't walk around with too much cash in your wallet.
Incidents of robbery are not uncommon so avoid alleys and other quiet or dark streets because these can be unsafe.
Serious crimes occur mostly in the organised criminal world, involving drugs or weapons trade. As an outsider you will usually not get caught up in this. Drug related crimes are punished severely. In case of emergency you can call the tourist emergency number: 917.
General safety:
Robberies and petty crime happen on occasion. Generally speaking however, Curaçao is considered to be safe.
Criminality:
Most serious crimes are part of the organised criminal world involving drugs or weapons trade. As a visitor you will not be dealing with these kind of crimes. Small robberies and other small criminal incidents are not uncommon on Curaçao. Don't show off your expensive accessories and keep valuable possessions in your bag or even better in a safe at the hotel. Also keep an eye on your luggage at all times and don't accept packages of anyone.
Forces of nature
: From June to November hurricanes can occur in the Caribbean area. Yet they rarely reach Curaçao.
Traffic:
The traffic is mostly safe at Curaçao. Yet Curaçaoans often don't take traffic rules too seriously. For example, sometimes drivers will pass from the right side instead of from the left. Frequently the rule of giving way to the right is also put into practice differently. Be aware of scooters and cars without lights at night.
Legislation:
Possessing drugs is punished severely, even marihuana.
Dangerous areas:
Avoid alleys and other quiet or dark streets and beaches. Check the unsafe areas before arriving at Curaçao so you don't accidentally end up somewhere dangerous . Neighbourhoods like Souax, Seu Fortuna and Scharloo are examples of unsafe areas you should avoid, especially at night. Prostitution and drugs trade are rife in these areas.
How about the money & the costs?
In general:
The currency of Curaçao is the Antillian guilder (Nafl.) 1 Euro is more or less 2,5 Nafl. The US dollar is also an officially accepted currency.
Cash:
You can pay in cash almost anywhere. Currencies such as the Antillian guilder, US Dollar and the Euro are widely accepted. Exchanging money from Euros to Antillian guilders or US dollars can most cheaply be done on Curaçao, rather than prior to departure.
Credit card:
ou can pay with credit card in almost any big store, restaurant and hotel.
Traveller cheques:
Traveller cheques are accepted at almost every major attraction, big store, restaurant and hotel. You will need to show your passport or ID for identification.
Costs
Costs for a cheap stay are around 15 to 30 euro per day.
You can have dinner for 8 Euros and a beer or cola will cost between 1 and 2 Euros.
Public transportation costs around 1,50 Euros.
How to transport yourself?
By air
If you depart from Amsterdam, flight duration will be about 9 hours. Sometimes it's possible to fly cheaper from Germany or Belgium. The price of a flight to Curaçao is usually between 600 to 800 Euros. Bear in mind you have to pay 25 US Dollars airport tax, which is often not included in the ticket price. Sometimes the airport tax is included but do check this first.
Local transport
By bus: Buses don't adhere to a strict timetable but are nonetheless a cheap option. Public transport in Curaçao is fairly limited . There are two kinds of public buses.
Firstly, there are the big yellow and blue buses called 'Konvooi' which depart from the bus station once per hour and drive you to more remote locations of the island. Prices are around 1,50 Euro.
For the shorter urban routes you can take the collective cars or vans called 'Bus'. These don't have a schedule but will drive you to your destination for 1,- to 2,50 euros.
By car
:It is definitely recommended to rent a car so you can explore the island in your own way. The roads are mostly paved and in good state. If you prefer a more adventurous route you can explore the area of San Pedro. If you want something smaller and cheaper it would also be fun to rent a scooter or quad.
By taxi:
Taxis are generally cheap and reliable in Curaçao. The prices are fixed.
Where to sleep?
hotels and resorts
Accommodation in Curaçao mainly consists of luxurious hotels and resorts. These are generally expensive. But there are some cheaper options like bed & breakfasts and simple apartments. Be sure to book these cheaper options as soon as possible. Hostels are very rare at Curaçao.
Bed & breakfast:
If you want to experience the culture of Curaçao we recommend you to sleep at a bed & breakfast. These normally cost between 15 to
30 Euros per night.
Apartment:
Plane apartments or studios cost also 15 to 30 Euros per night.
If you want more luxurious accommodation , prices are around 30 to 60 Euros per night.
 What can you eat & drink?
Food
Curaçao has a very diverse cuisine. From typical Dutch to Japanese, Argentinean, Italian, Brazilian and more.
There are also a lot of possibilities to eat local Antilles food. Typical local food uses lots of meat and fish. Some of the best local food is found at Marshe Bieu.
Specialties
Local stew like karni stoba (beef) and kabritu (goat)
Sopi di banana (a soup made of bananas)
Local caught fish like dradu (bream), red snapper, groupers and lobster
Pastechi (a savoury pie)
Special dishes
Grilled iguana or made as a stew
Grilled ostrich
Drinks
Amstel Bright (which tastes a bit like Corona) is a very popular beer at the Antilles.
Smoothies made of pineapple, mango and other local tropical fruits.
Fresh coconut water
Happy hour: A lot restaurants and beach clubs offer drinks at half price during happy hour. You can drink different (non-alcoholic) cocktails like Piña colada, fruit punch and Lamoenchi.
Liquors like rum and Blue Curaçao
Party, Party ... & Celebrations
At the Antilles people really like to party. So whenever an opportunity arises to celebrate, Curaçaoans will arrange a huge party. Do keep in mind that companies and governmental offices are often closed on these days.
Traditional celebrations and remembrance days
: Carnival is one of the most outspoken and wild celebrations at Curaçao. Colourful parades and dancers fill the streets in February. Other typical celebrations are Seú Parade (harvest festivity) and remembrance of the slavery resistance.
Activities:
The kite season starts around March or April. This is a season full of kite competitions. If you prefer sailing, there is an international sail competition in June.
Music:
One of the biggest music festivals of Curaçao is the International Jazz festival in September.
Curaçaoans also celebrate new year, Christmas and even Dutch celebrations like Kingsday and Sinterklaas.
What about communication?
Papiamento, Dutch and English are the official languages of Curaçao. Of these three Papiamento is the most widely spoken. It is a language created by the slaves from West-Africa who were brought to the island to work. Later this language was enriched by other nationalities who immigrated such as the Portugese, Dutch, Spanish and English.
In addition to these three official languages, Spanish and French are regularly spoken because of Curacao's colonial background.
Words in Papiamento
hello/hey: Bon dia/ Halo
Good morning: Morru
Good afternoon: Bon tardi
Good evening: Bon nochi
Bye: ayó
Yes: Si
No: no
Please: Por fabor
Thank you: Danki
You're welcome: Di nada
Sorry: sor
Communicating with home
Mobile/ Telephone: You can call home with no problems. It could be cheaper to buy a local prepaid card or simcard. These can be bought at petrol stations and supermarkets.
Internet: Many public places provide free wifi. This includes most restaurants and hotels. Some beaches such as Cabana and Mambo beach also have free connection to wifi. The centre boasts a multitude of internet cafes. Costs for using internet or calling internationally are generally low.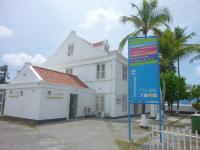 JoHo Antilles
JoHo Antilles  is an initiative of The JoHo Foundation &  Wereldstage Organization
Adress
Scharlooweg 75
Willemstad,
Curacao 
T: 005999 462 6335
F: 005999 462 6218
Coming to Curaçao?
Visit the projects - Become a member
Enjoy your meaningful holiday or educational work experience
Staying on Curaçao?
Get a training - Use summaries - Share your inspiration
Leaving Curaçao?
Get prepared - Get insured 

International Insurances