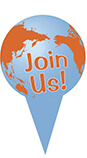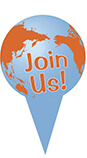 Join JoHo & WorldSupporter
Become a JoHo member (donor) or subscribe for more support
 Footprints
Leave footprints on the site by adding pages to your own bundles or use the comment options

Check the JoHo tips and advice chapters
Add your footprint
 Become a JoHo Member (donor) 
Membership & Subscription form (IBAN)  
(for IBAN account holders + direct use of JoHo summaries)
Membership & Subscription form (NON-IBAN) 
(for Non-IBAN account holders + no direct use of JoHo summaries)
(for IBAN account holder + direct use of JoHo summaries)

 Crossroads
Crossroads lead you through the JoHo web of knowledge, inspiration & association

Use the crossroads to follow a connected direction
JoHo Memberships (donorships) & Subscriptions for members
Help yourself, support JoHo and inspire others abroad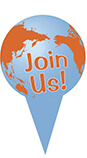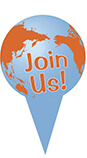 Support & Donations
Smokey Projects - The Goals & Initiatives

Smokey Tours hopes to bring societal change in our communities, either small or on a much bigger scale. It is a huge goal, and we work in small steps. It is not easy, and sometimes things go smoothly, sometimes not at all. 

To know more about what we do, read our Newsletters, ask our Freelance Tour Leaders or email us and see how you can be a part of it. 

We try to do the things the best way we can, and we always try to find ways to be more Sustainable.

Thank you all very much for supporting us!
The Goals
Smokey Tours aims to improve the living conditions in Baseco's almost unreachable areas.

Providing positive and meaningful impacts on those living in the slums have been our goal since the inception of Smokey Tours. We have distributed relief goods and given qualitative training on talent development, health and disaster preparedness that will surely help the slum community cope with the daily challenges that they face. Cooperation and coordination with non-government organizations, people's organizations and concerned individuals have been vital in successfully addressing these short to medium term social issues as we race to reach our goals.
The Projects & Initiatives
Due to COVID-19 and safety concerns, we have discontinued our tours and our projects. Our freelance tourleaders are taken care of, with allowances so they have some funds until they find other work. 

In 2020, we have started working together with Project Propel more closely, to exchange skills and talents. Smokey Tours has helped with our tourleaders to start the Talent Development in the slum community that Project Propel supports.

Another project with Project Propel is the start of the Floating gardens in area of mangroves of the PRCMO in Baseco as livelihood of 10 families with the goal of Nutrition. Due to COVID-19, the project is on hold. 

Furthermore, Business/families in charge of water filter system have been selected in partnership with Project Propel and through ocular assessment with the following criteria: Each resident was hand selected due to their community reach, accessibility, and proximity to water hose/source. 10 Families and their communities can have life long clean water, which will decrease diseases and the families can drink cheaply more clean water.

In 2019, after we have done a Baseline study in Baseco. We have focussed our Energy on Talent Development. We want to help people help themselves, to gain confidence and to be able to provide for their families. We give Talent Development Programs in Baseco, with the goal that people can find a paid job.

In 2019 with donations we have funded our Baseco Recycle Worker Project, where we have trained 6 Baseco Recycle workers and their communities. After 6 months, they were able to function by themselves, with the tools needed, saved and partly funded, like a Tribike or a cart to pick up Garbage.

In 2019 we have started after the fire disaster to give loans to community members, with coaching and money, they are able to rebuild their businesses and to provide for themselves. 
History
In 2018 we continued our Efforts in the Community in Health Projects, we support a group of 45 pregnant ladies. With folic acid and with skills training regarding healthy food, living and breast feeding. 

In 2017 we opened a Health Center - for the people of - Aplaya in the barangay Baseco, Manila. Aplaya is the part of Baseco that hardly receives any help from NGO's because of its remote and isolated location. The Health Center has been a place where individuals and/or families can go to check on their physical and mental well being, for medical consultation and treatment and/or to obtain medicines - if necessary. The goal is to improve the conditions of the people of Baseco by treating diseases or illnesses and providing them with clean water, so they will be able to avoid water borne diseases. The local Health Workers are visiting the community to check and help the weak and sick people. 
Join JoHo as a Member (donor) or Subscriber
Help yourself, support JoHo and inspire another abroad