The World of JoHo
JoHo is een ontwikkelingsorganisatie met wereldwijd winkels en websites,
waar mensen en organisaties worden gestimuleerd en geholpen
bij talentontwikkeling en internationale samenwerking.

JoHo is a foundation which initiates and facilitates projects focused on talent development and international cooperation. By being a member you support JoHo in all its activities. Projects are aimed at contributing to a tolerant, broad-minded and sustainable world.
Missie, Visie & JoHo in vogelvlucht

JoHo missie
JoHo wil mensen en organisaties in staat stellen beter samen te werken en daardoor bij te dragen aan een tolerante, verdraagzame en duurzame wereld.
JoHo doel
JoHo wil door middel van het oprichten van wereldwijde winkels, netwerken en internetplatforms, mensen en organisaties stimuleren en ondersteunen op het gebied van persoonlijke talentontwikkeling en internationale samenwerking
"Maak uitgevonden wielen vindbaar". De rode draad bij de activiteiten van JoHo is vaak het beschikbaar maken van informatie. Via een praktische benadering informatie en partijen bij elkaar brengen die daardoor tijd geld en moeite kunnen besparen. Ook bij internationale samenwerking wordt kennis lang niet altijd gedeeld of efficiënt gebruik gemaakt van de beschikbare middelen. De wielen worden telkens weer, en door vele organisaties, opnieuw uitgevonden. Door het oprichten van lokale centers waar geïnteresseerde en ondernemende mensen met initiatieven op het gebied van internationale samenwerking, ontwikkelingshulp, duurzaam toerisme en natuurbescherming op eenvoudige wijze met elkaar in contact kunnen komen, kennis kunnen overdragen en hulp kunnen krijgen, wil JoHo een belangrijke bijdrage leveren aan succesvolle, internationale samenwerking.
JoHo doelgroep
JoHo is gericht op scholieren, studenten, expats, ondernemers, reizigers, vrijwilligers en iedere organisatie die internationale samenwerking een warm hart toedraagt.
JoHo thema's
JoHo heeft als belangrijkste kernthema's: Talentontwikkeling (Leren & Studeren, Werken & Solliciteren, Ondernemen & Initiëren) & Internationale Samenwerking (Helpen & Inspireren, Reizen & Regelen, Emigreren & Immigreren)
Hoe kan JoHo mij steunen?
Naast de steun die jij JoHo kan verlenen, steunt JoHo jou met keuzehulp, advies en kortingen op artikelen, verzekeringen, reizen, activiteiten, trainingen, faciliteiten, samenvattingen & mediagebruik
Hoe kan ik JoHo steunen?
Wat hebben JoHo en JoHo donateurs al bereikt?
Zie JoHo projecten & initiatieven 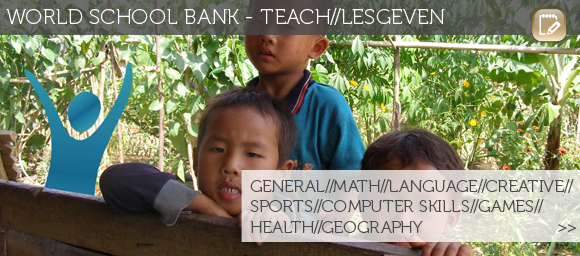 Waaruit bestaat de World of JoHo?
De online en fysieke platforms waar bezoekers, JoHo donateurs en JoHo abonnees worden gestimuleerd en ondersteund op het gebied van kennisdeling, keuzes maken en talentontwikkeling
Het JoHo platform voor wie ook wat voor een ander wil betekenen, een online community en marktplaats voor wereldburgers, vrijwilligers & betrokken bedrijven
Het JoHo platform voor vraag en aanbod op het gebied van nationale en internationale samenvattingen
Het JoHo platform en de winkelformule voor vraag en aanbod op het gebied van reisartikelen, trainingen en activiteiten in het buitenland
Het JoHo platform voor al je verzekeringen, veiligheidsmaatregelen, visumzaken, vaccinaties & regelwerk bij kort en lang verblijf in het buitenland
Het JoHo platform voor emigranten & expats in het buitenland
Wat is een JoHo support center?
In een JoHo support center ervaar je de World of JoHo.
Je vindt de JoHo support centers in meerdere steden in Nederland en je kunt, net als in een winkel, gewoon binnenlopen.
Waar heeft JoHo support centers?
JoHo is in Nederland gevestigd in Den Haag, Leiden, Amsterdam, Utrecht en Groningen.
In het buitenland vind je JoHo centers in Manila, Beijing, Willemstad, Mombasa en bij +/- 40 partners in 35 landen.
Hoe kan ik gebruikmaken van JoHo?
Verken de World of JoHo en maak gebruik van de JoHo support centers, websites, magazines en events. Kom bijvoorbeeld langs in het JoHo center in Den Haag, maak online een ontdekkingsreis of bezoek een van de vele JoHo events.
JoHo heeft als belangrijkste producten en diensten: keuzehulp, advies, kortingen en het ter beschikking stellen van faciliteiten
Welke activiteiten vinden plaats in The World of JoHo?
Wat is de betekenis van de term JoHo?
De term JoHo heeft in de loop der jaren meerdere betekenissen gehad. Heden ten dage wordt gerefereerd aan een meer dan 2000 jaar oude quote van Ashoka. Aan de oever van de Ganges probeerde de Indiase visionair en heerser Ashoka zijn volk ervan te overtuigen dat alle volkeren op aarde gelijk zijn en van elkaar kunnen leren: "Life is a Journey to Open-mindedness, Helpfulness and Optimism".